Terrazza Aperol Venice
Colour your aperitivo orange with Aperol Spritz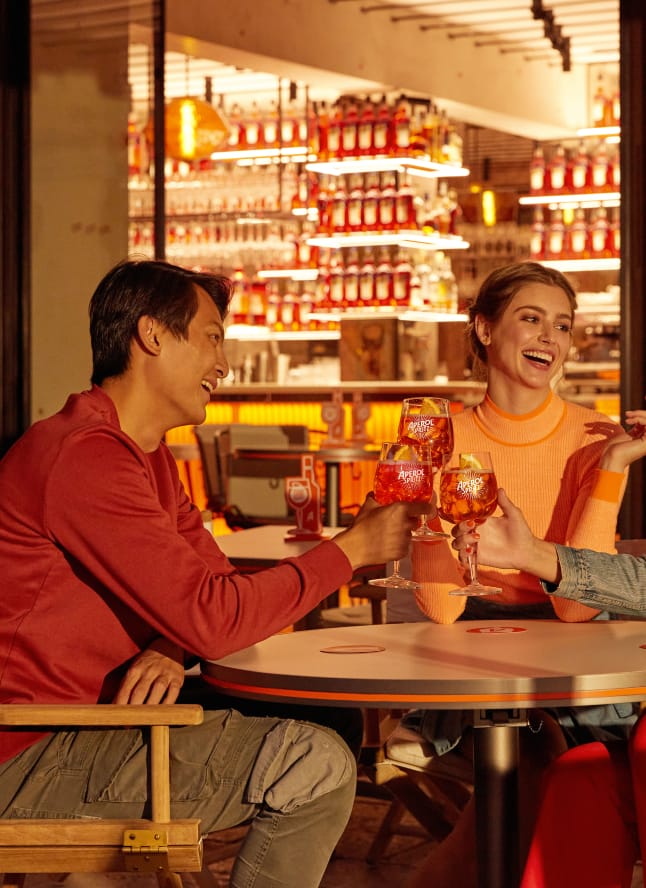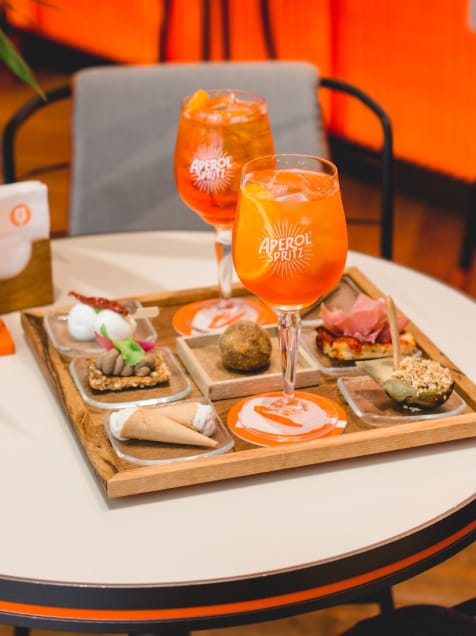 Aperitivo? Terrazza Aperol
Whether it's at lunch, after a day at work or before an evening out, never miss out on Aperitivo time. Terrazza Aperol is the perfect place to soak up the traditions of Venice and savour the ritual of an Aperitivo, Aperol Spritz style.
Learn more about Aperitivo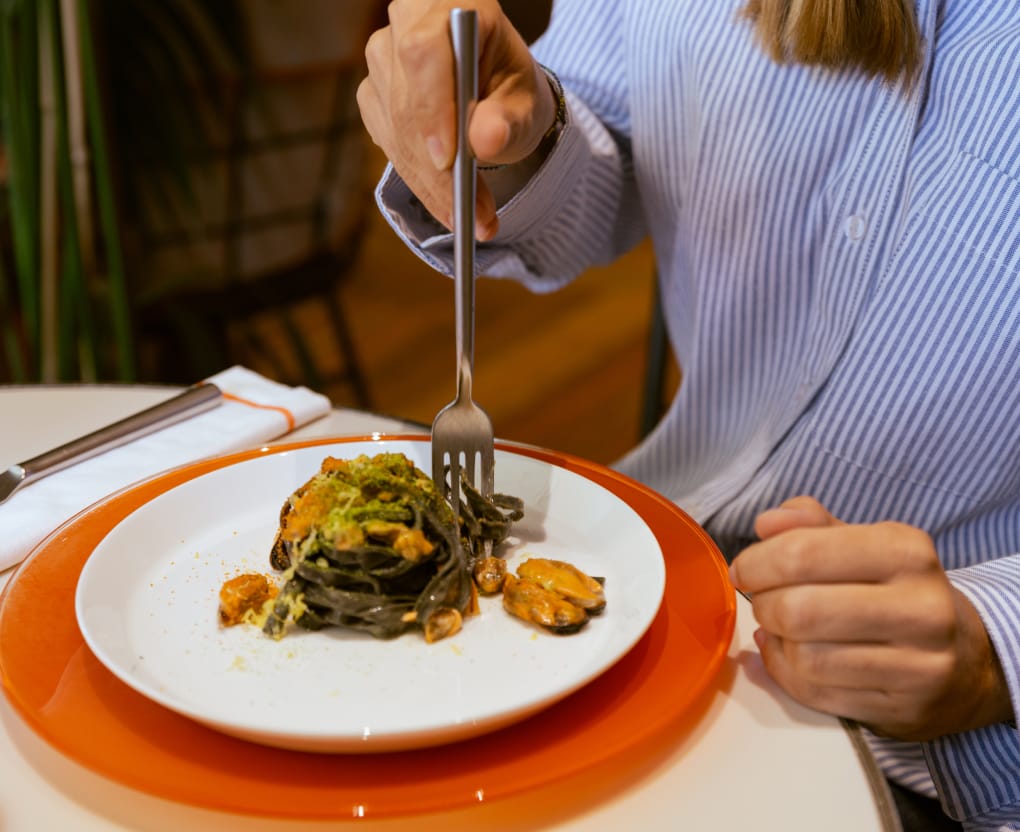 Terrazza Aperol menus
Come visit us also for lunch or dinner! In addition to an Aperitivo, we can offer you a full menu, created by our Executive Chef Samuele Silvestri.
Discover our menus
Take home the good vibes from Terrazza Aperol
Did you know that you can enjoy the Terrazza Aperol mood at home? Call your friends, make an Aperol Spritz and load our playlist: recreate the Terrazza Aperol vibe wherever and whenever you want.
Terrazza Aperol in Venice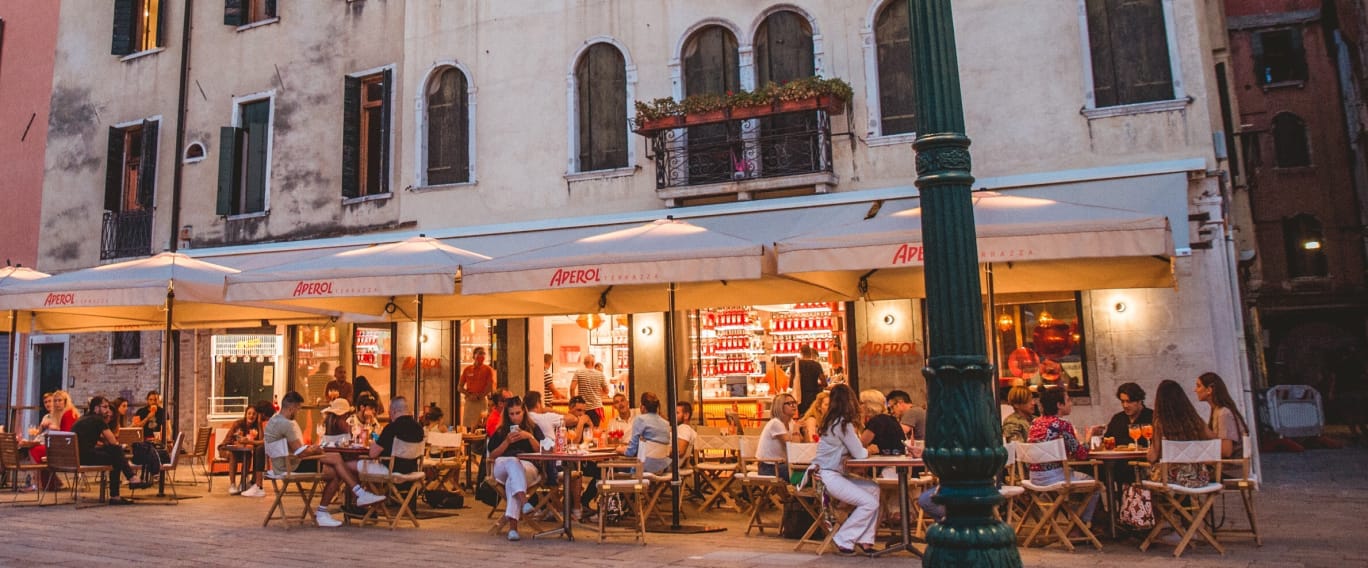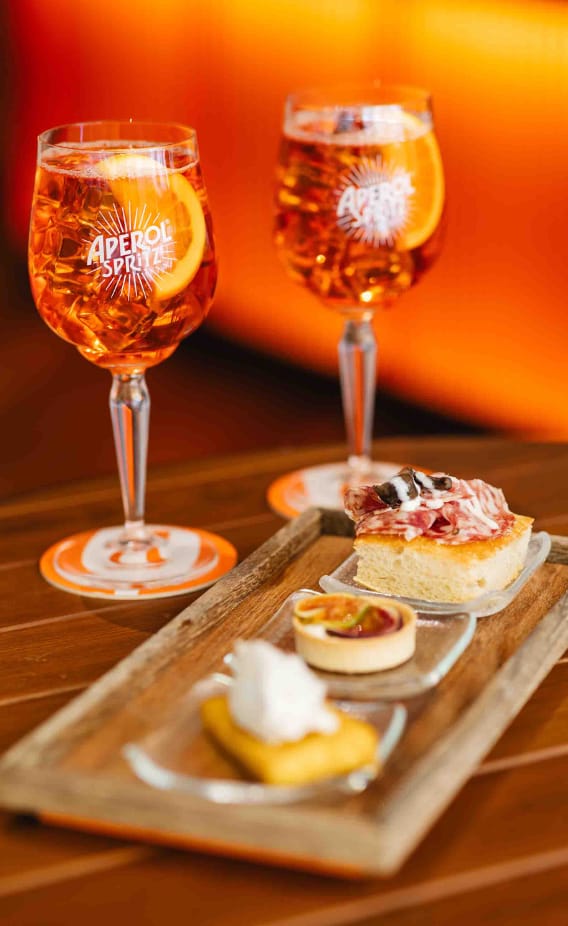 You will find Terrazza Aperol in the heart of Venice, in Campo Santo Stefano! We are waiting for you to toast together with an Aperol Spritz.
See our location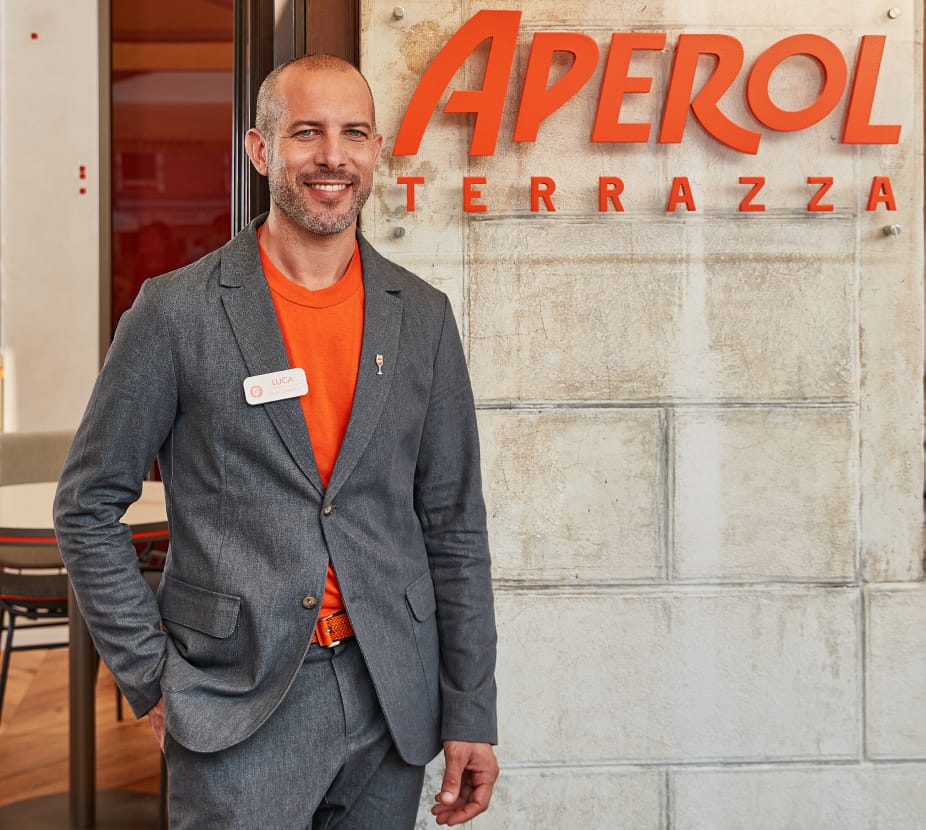 Luca Boso, our Store Manager
A background in music and a passion for hospitality, combined with a love for Venice: Luca represents the perfect expression of Terrazza Aperol's mood and is looking forward to welcoming you in Campo Santo Stefano!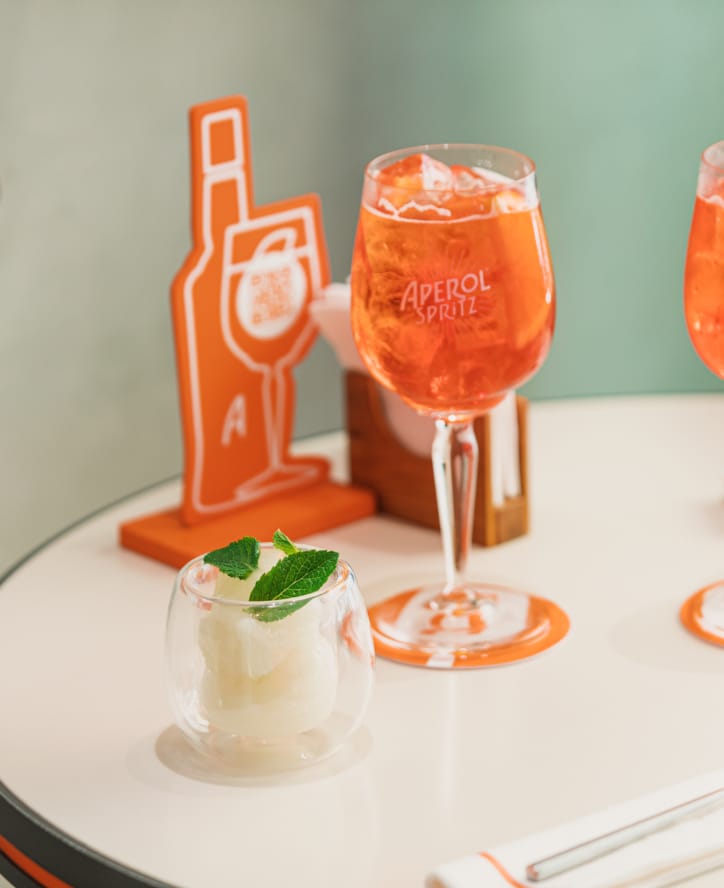 Terrazza Aperol opening hours
The Terrazza Aperol vibe lasts all day long, from lunch to dinner, but especially when it's time for an Aperitivo with friends.
Opening hours

Summer hours (mid-April-mid-October): Monday to Sunday, 11:00 a.m. to 12:00 midnight
Winter hours (mid-October-mid-April): Sunday to Thursday, 11:00 a.m. to 11:00 p.m., Friday to Saturday, 11:00 a.m. to 12:00 midnight

Campo Santo Stefano, San Marco 2776
30124 – Venice (VE)
Book now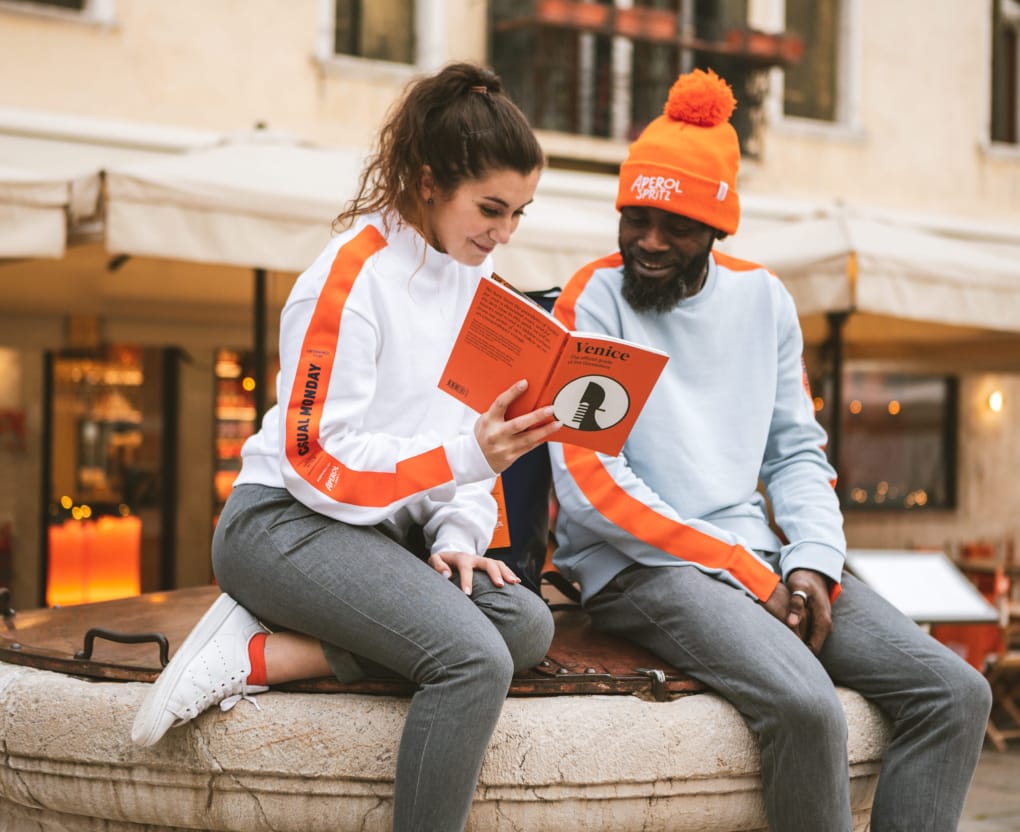 Our merchandising
Did you know that you can take home the aperitivo mood by buying Aperol merchandising? Discover our merch line which you will find for sale in Campo Santo Stefano!
Discover our merchandising