Aperitivo at Terrazza Aperol
Aperol, a vibrant and fresh tasting Aperitivo that aimed to bring people together to live joyful, light-hearted, convivial moments.
Our Aperitivo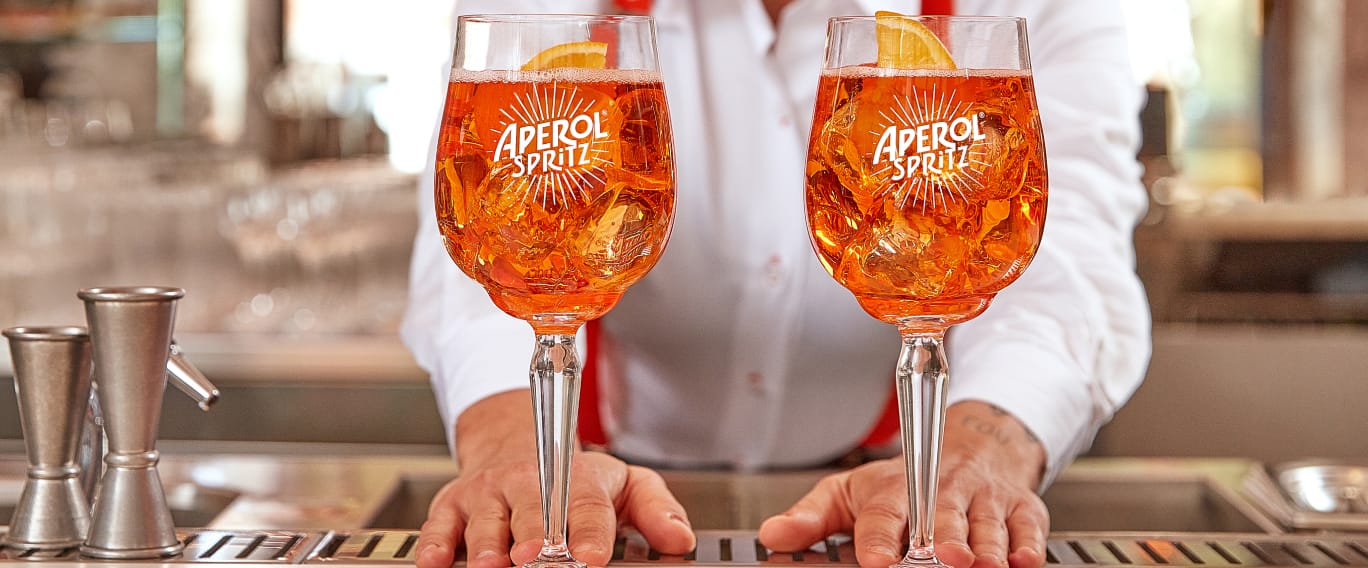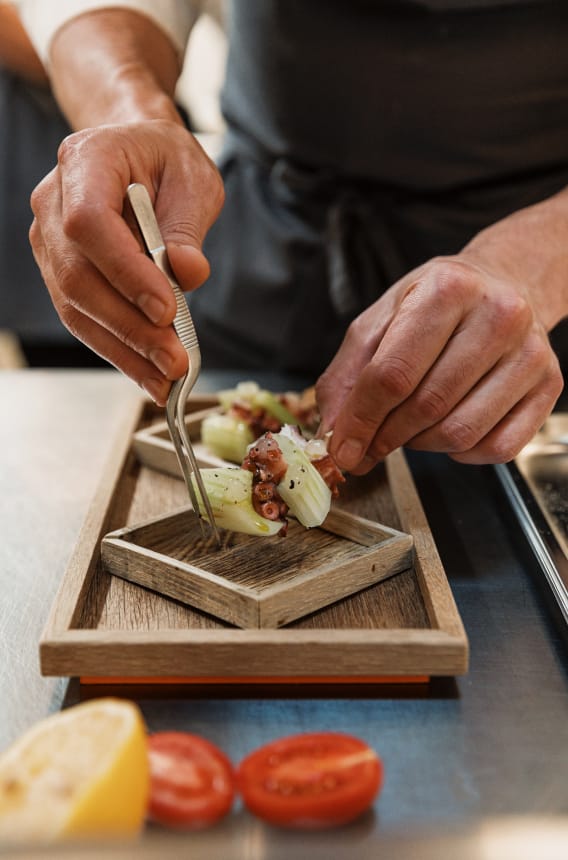 Aperitivo is a beloved Venetian tradition. A ritual that sees us slow down, unwind, and enjoy relaxed moments with friends. It's the perfect occasion to enjoy an Aperol Spritz together with some cicchetti!
Venetian Cicchetti
The Aperol Spritz ritual and the cicchetto are closely linked: at the end of a day, what could be better than enjoying an Aperol Spritz accompanied by Sarde in saòr, baccalà or meatballs, some of the most famous cicchetti in Venice?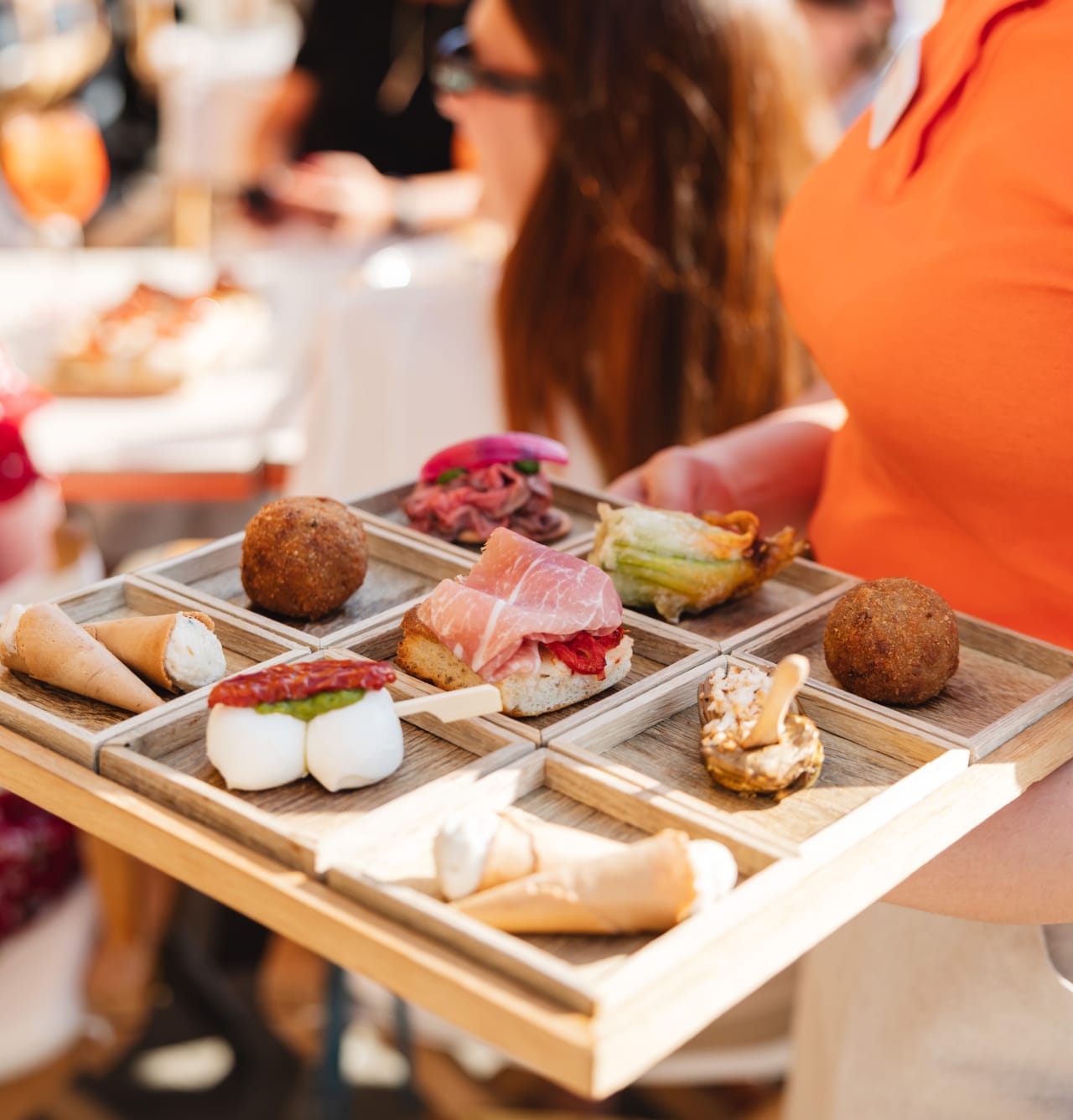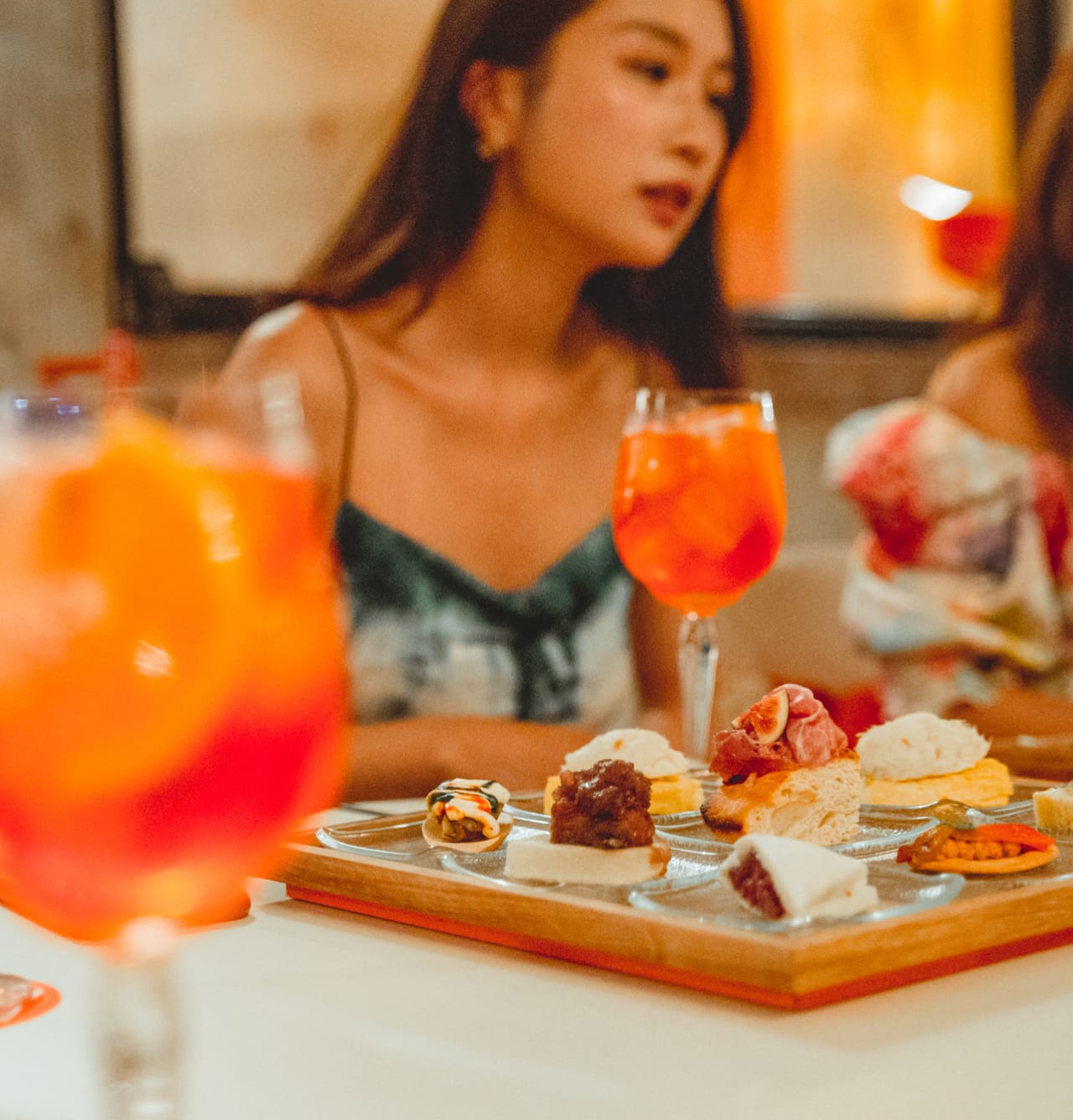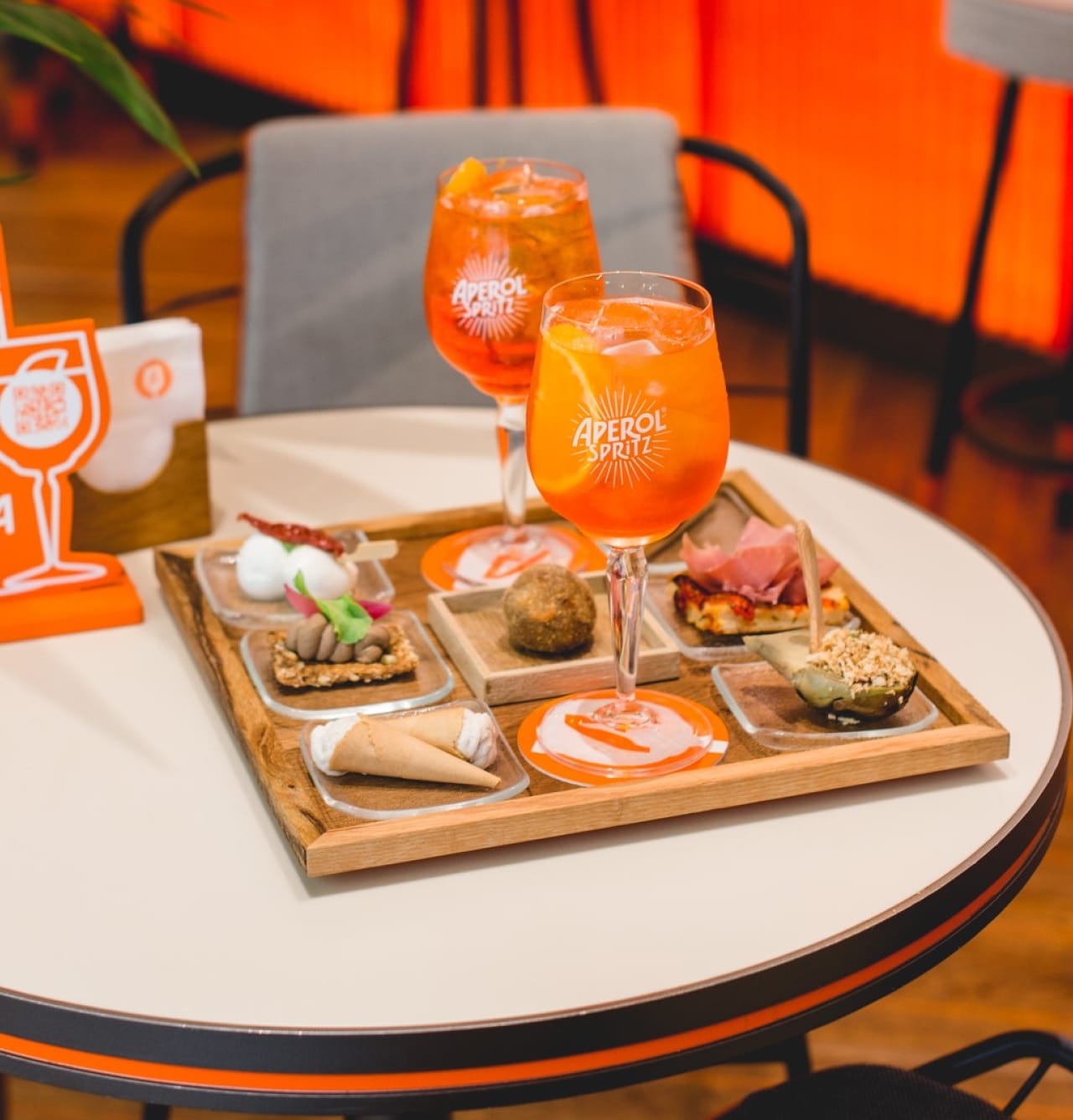 Bacaro Way of Life
The typical Venetian bar where you can find large display cases full of cicchetti of all kinds. Meatballs, tramezzini and other delicacies, strictly accompanied by the Venetian Aperitivo par excellence: Aperol Spritz!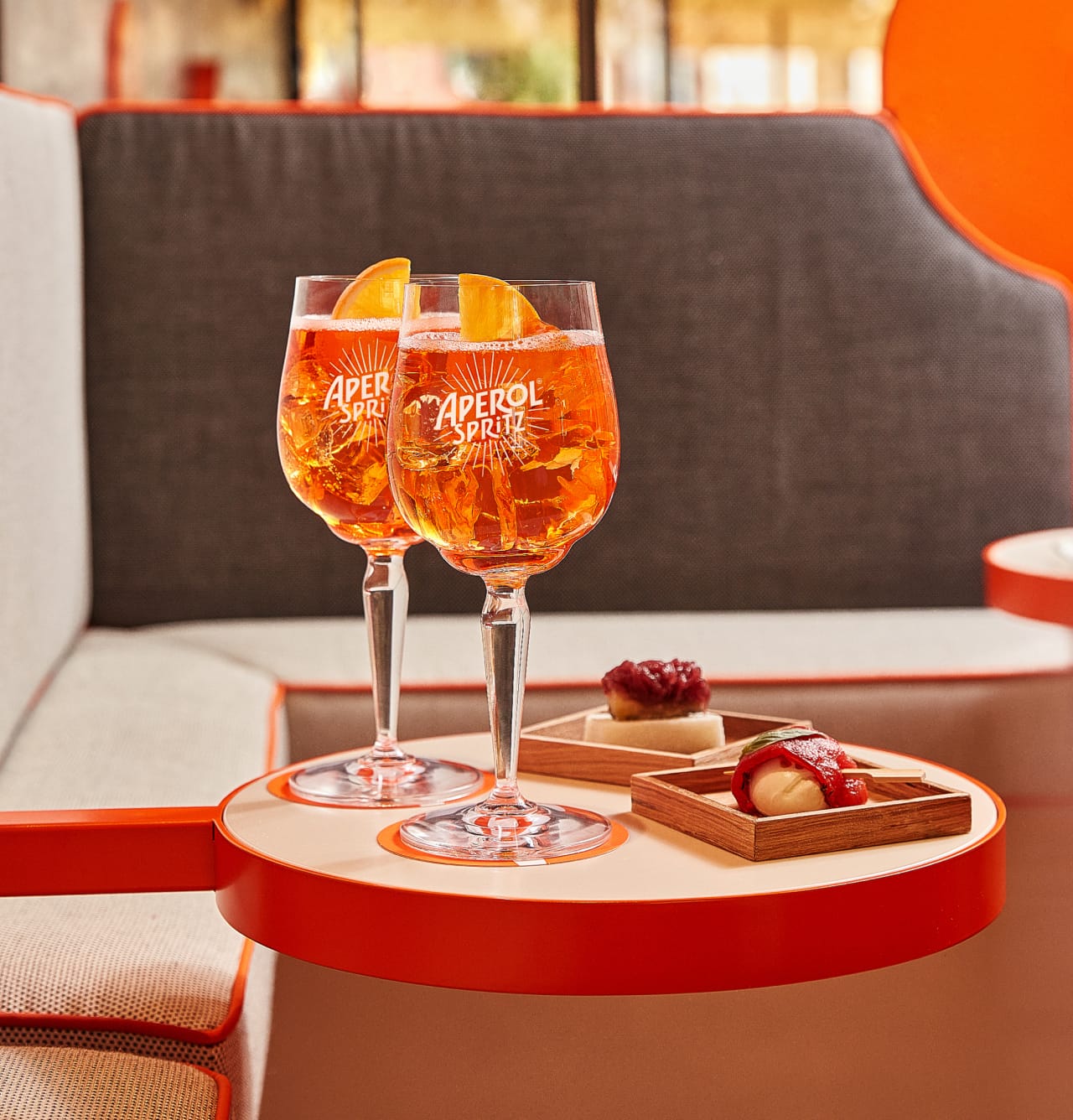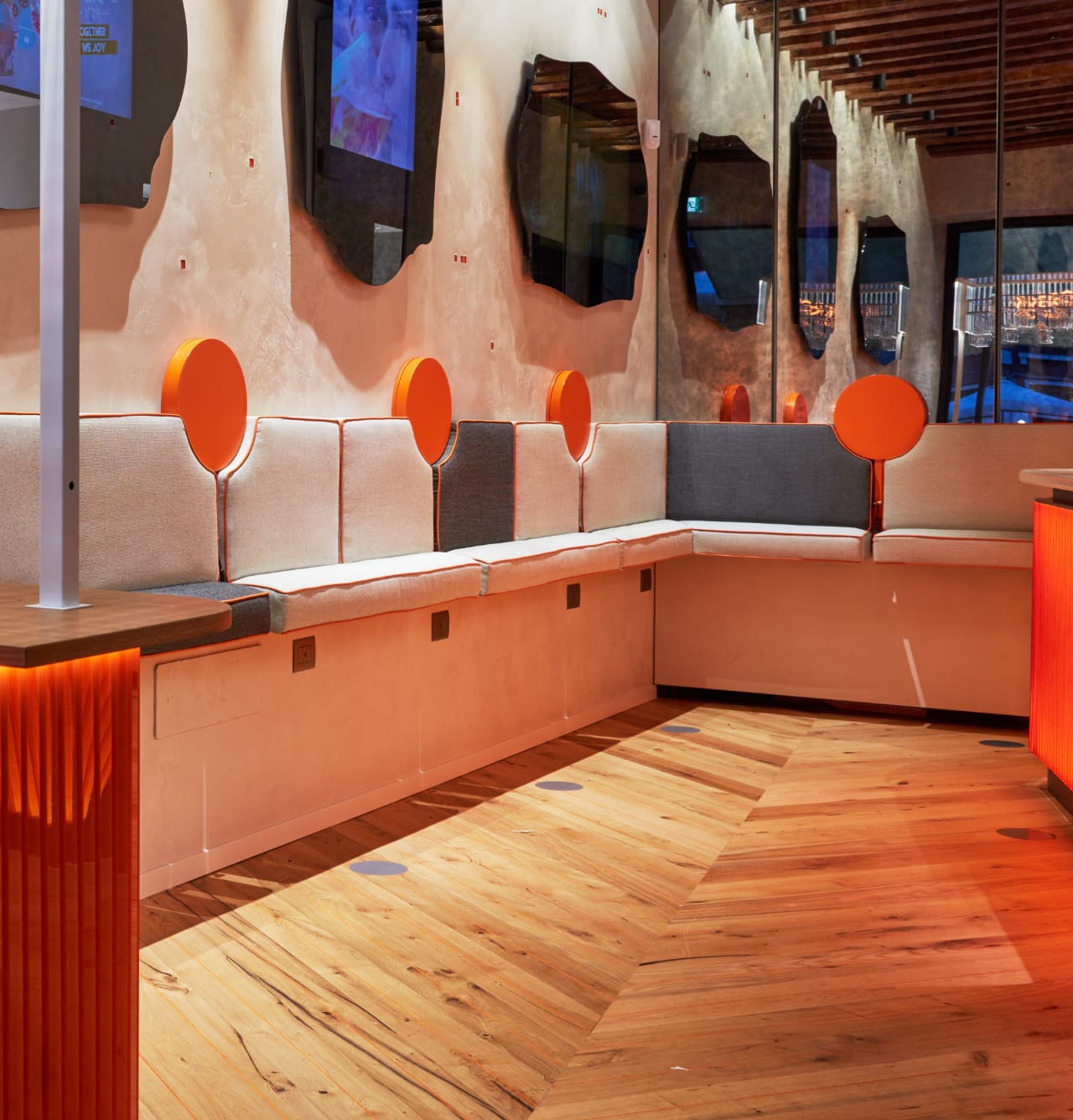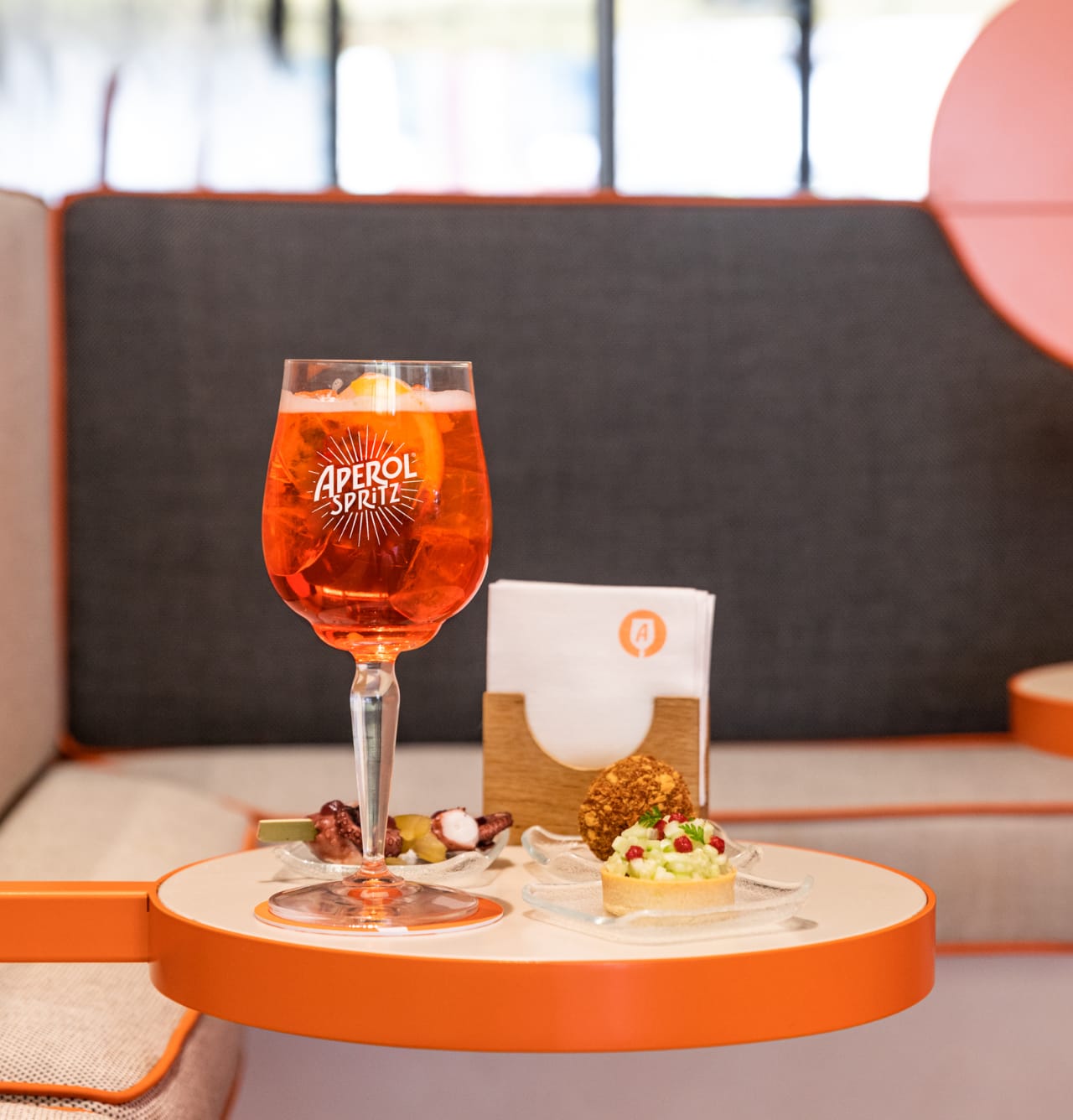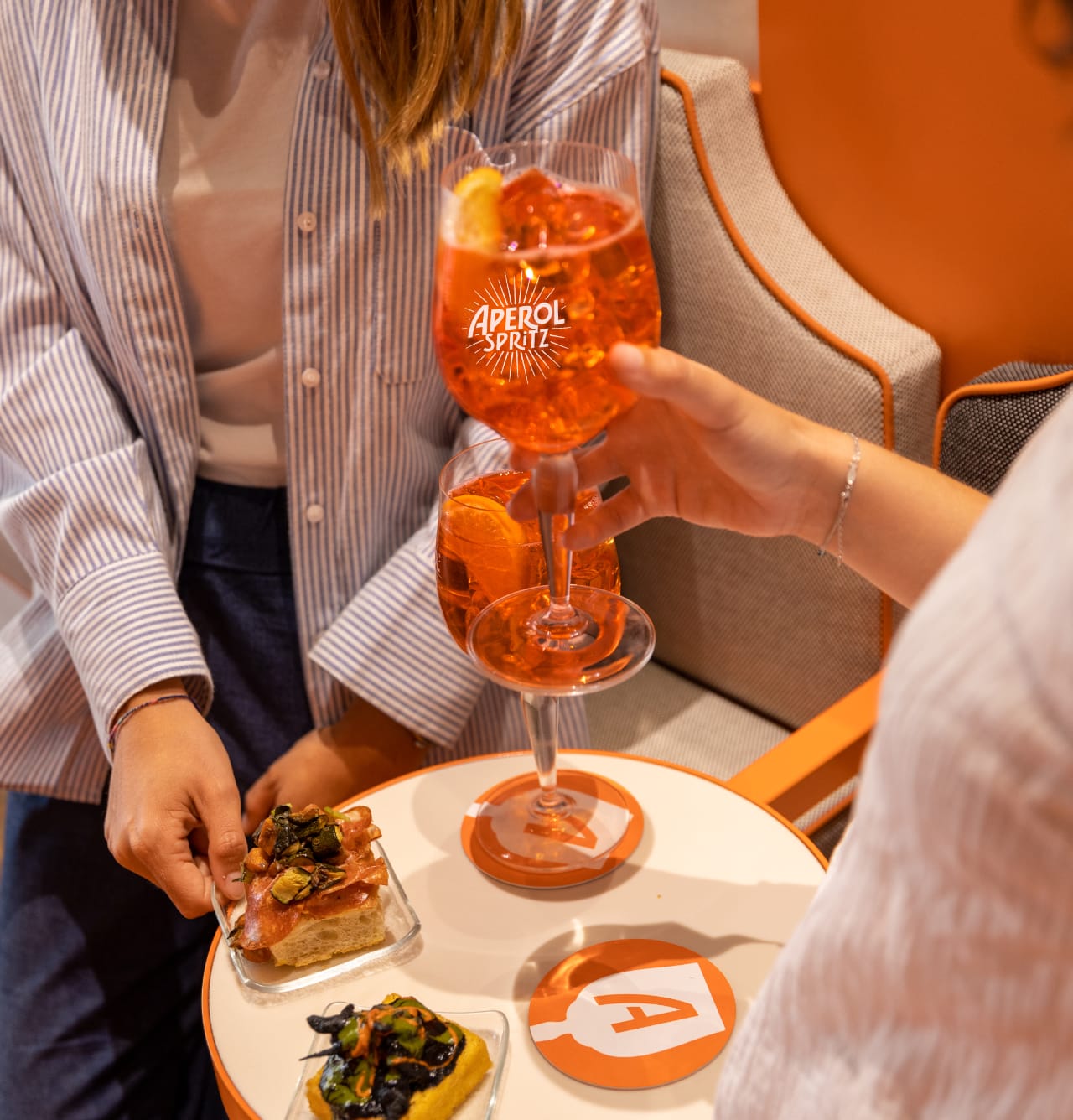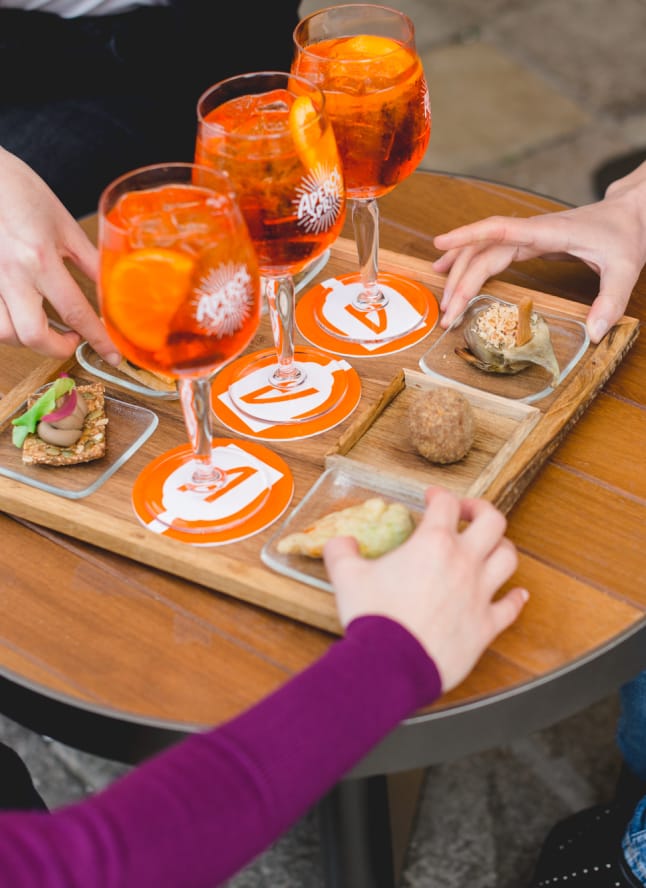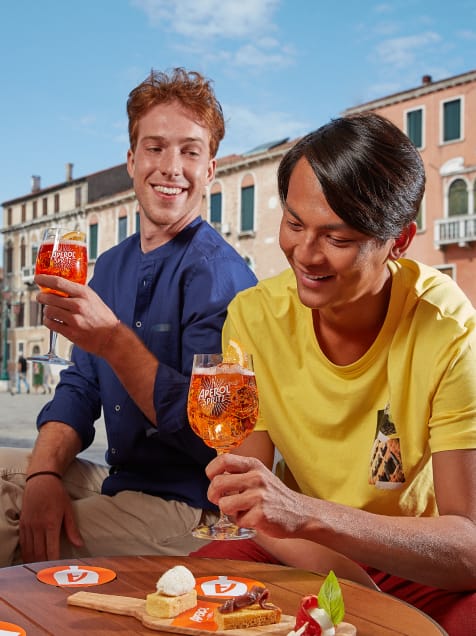 Venetian Aperitivo
Aperol Spritz is the perfect aperitivo: discover the original recipe to make this staple drink.
How to Make Aperol Spritz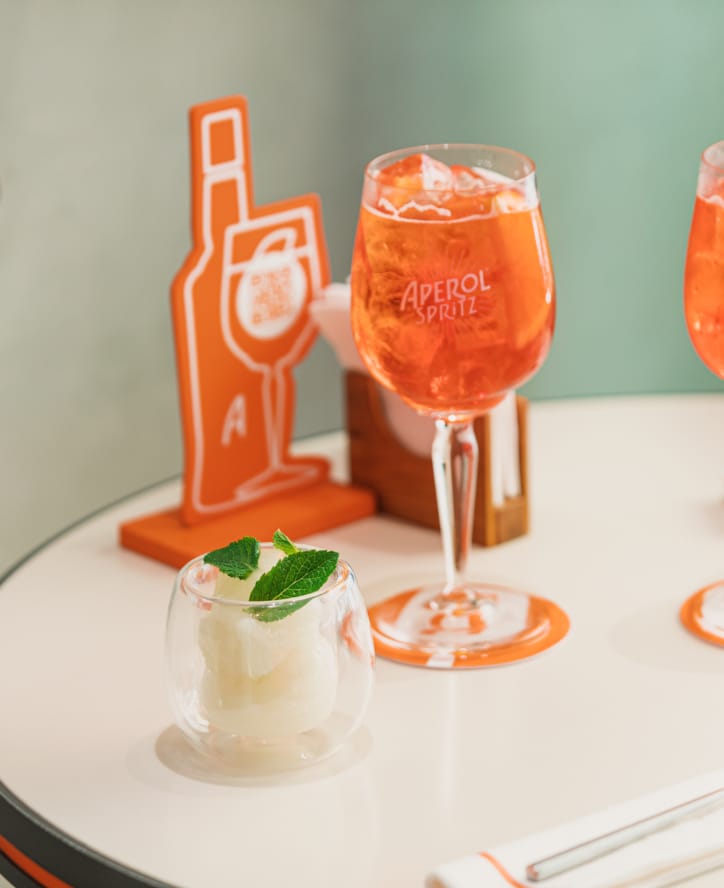 Terrazza Aperol opening hours
The Terrazza Aperol vibe lasts all day long, from lunch to dinner, but especially when it's time for an Aperitivo with friends.
Opening hours

Summer hours (mid-April-mid-October): Monday to Sunday, 11:00 a.m. to 12:00 midnight
Winter hours (mid-October-mid-April): Sunday to Thursday, 11:00 a.m. to 11:00 p.m., Friday to Saturday, 11:00 a.m. to 12:00 midnight

Campo Santo Stefano, San Marco 2776
30124 – Venice (VE)
Book now