Our menus
Any time of the day, any time of the year
Terrazza Aperol menus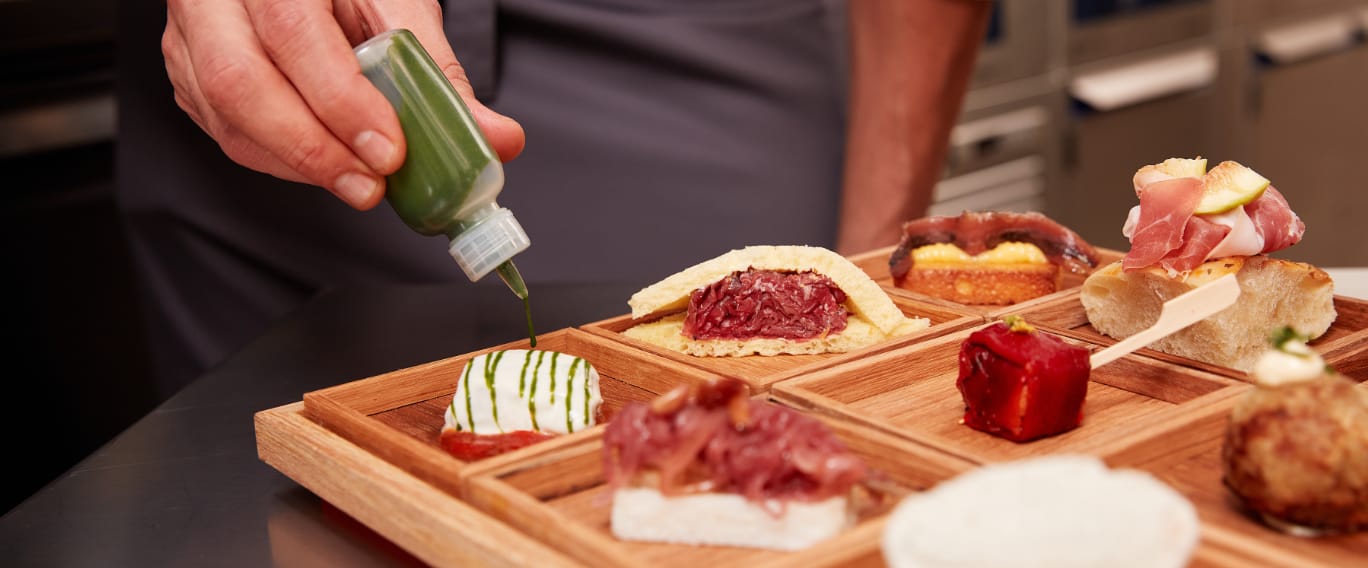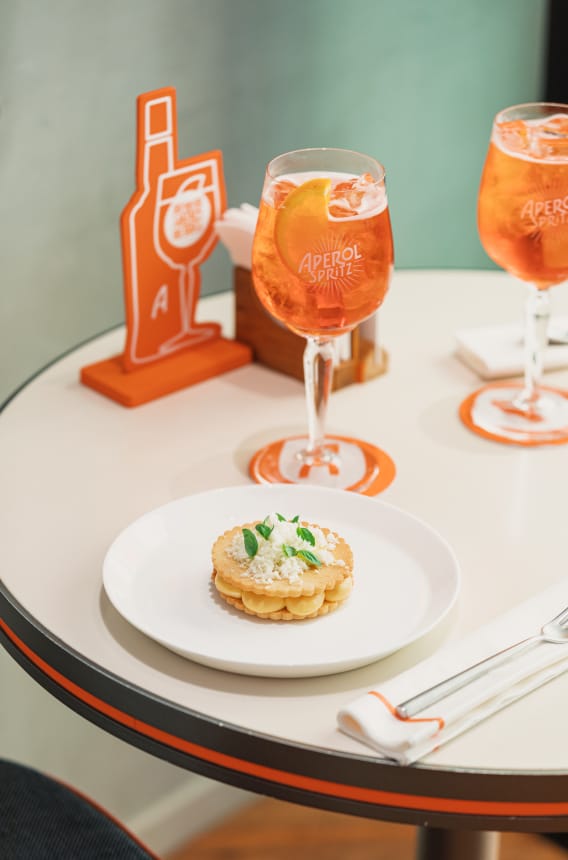 Would you like to live a 100% Venetian experience? We recommend our bacaro: enjoy some cicchetti while toasting with your friends with Aperol Spritz! If you prefer to sit down instead, our bar is the perfect place for you.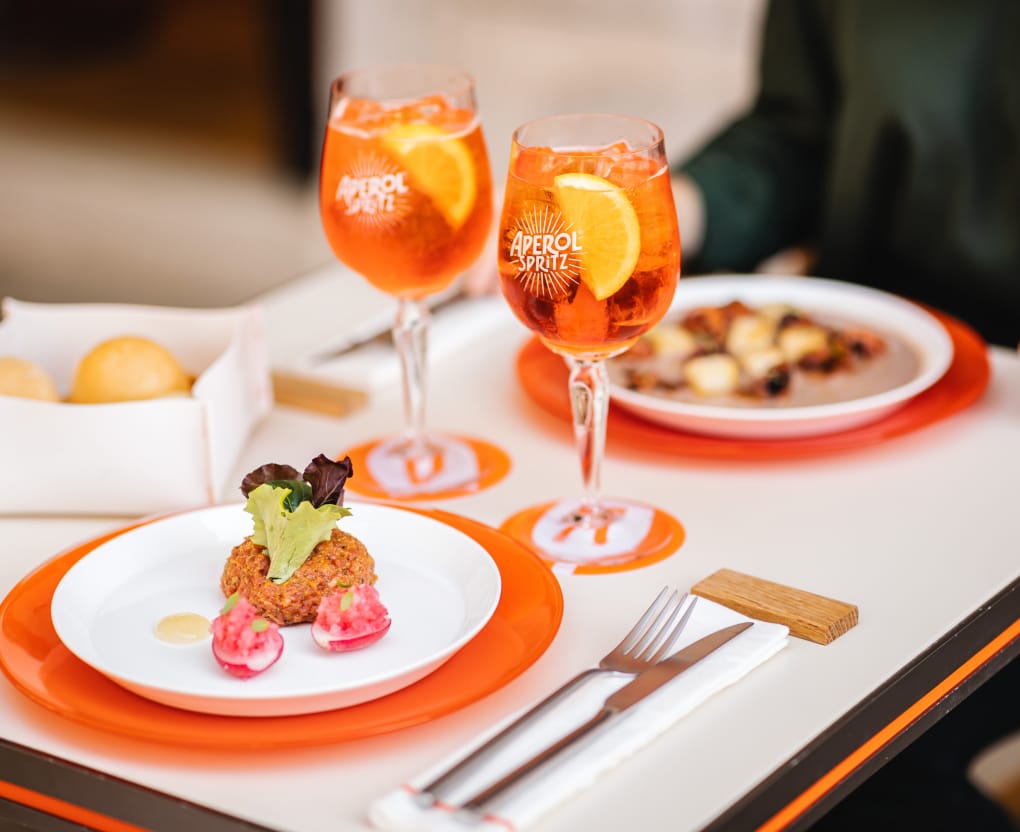 Our menu
Browse our menu, you can choose from various options: focaccia and schiacciate to share, cicchetti mixes, tasty courses and mouth-watering desserts. Regardless of your choice, our menus always use seasonal ingredients!
Browse the menu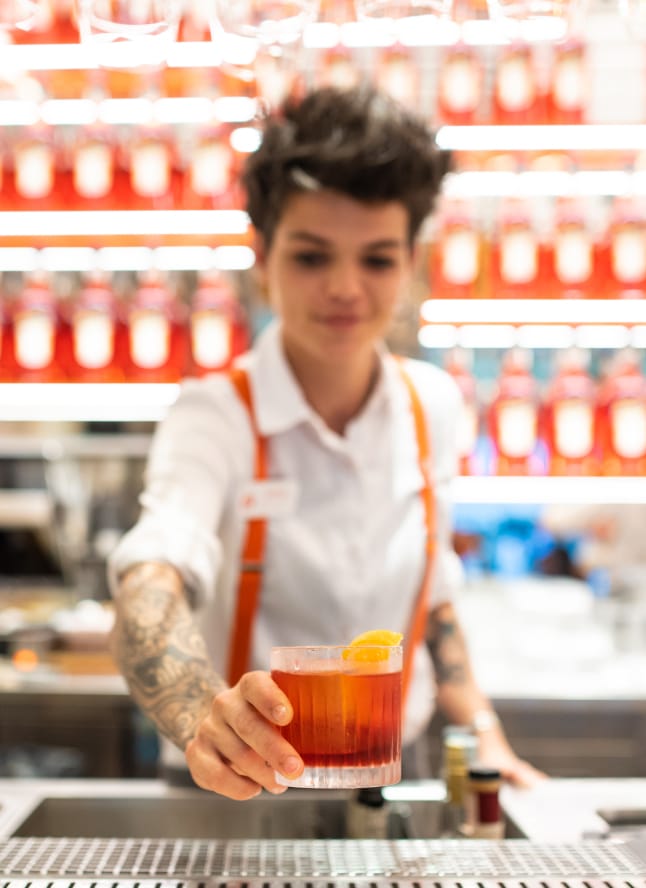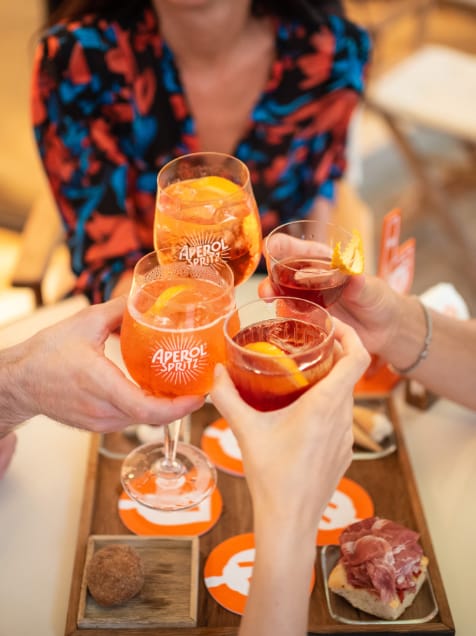 Discover our cocktails
Not just Aperitivo Drinks! Let us show you our cocktail menu from classics to contemporary serves.
Browse the cocktail list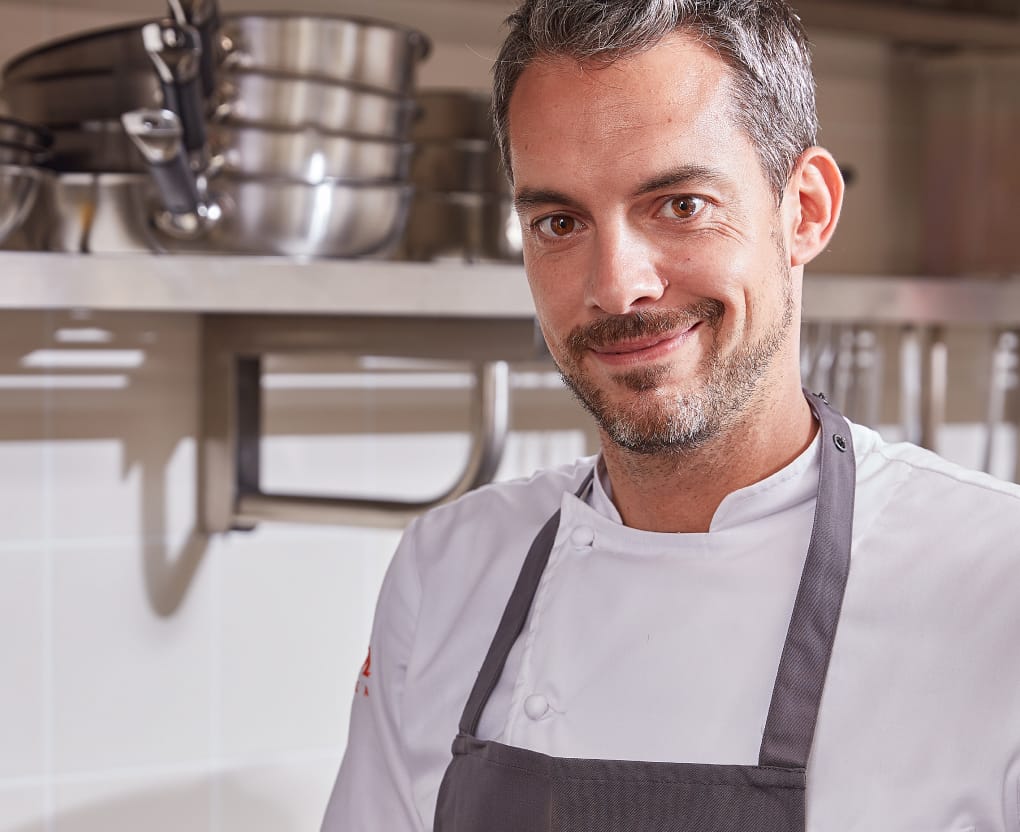 Samuele Silvestri, our Executive Chef
Meet Chef Samuele Silvestri, also known as Samu: he has a stellar experience in numerous well-known restaurants in the region and a passion for all things Venetian. Visit us and explore Chef Samu's seasonal dishes or his famous cicchetti!
Bacaro Experience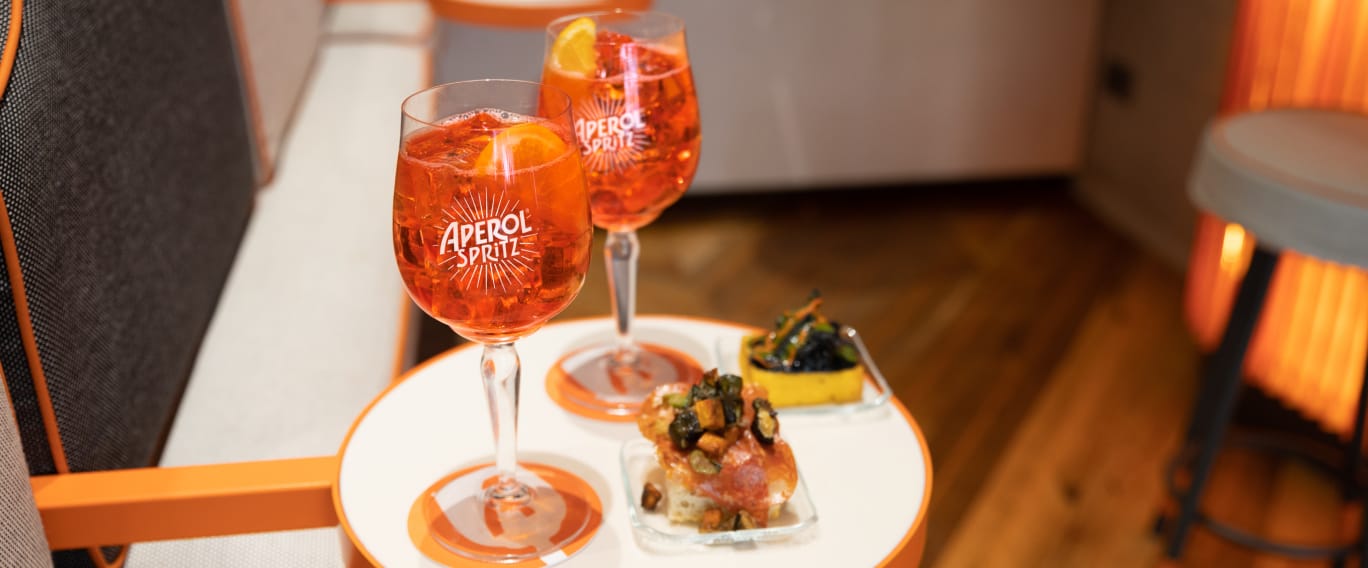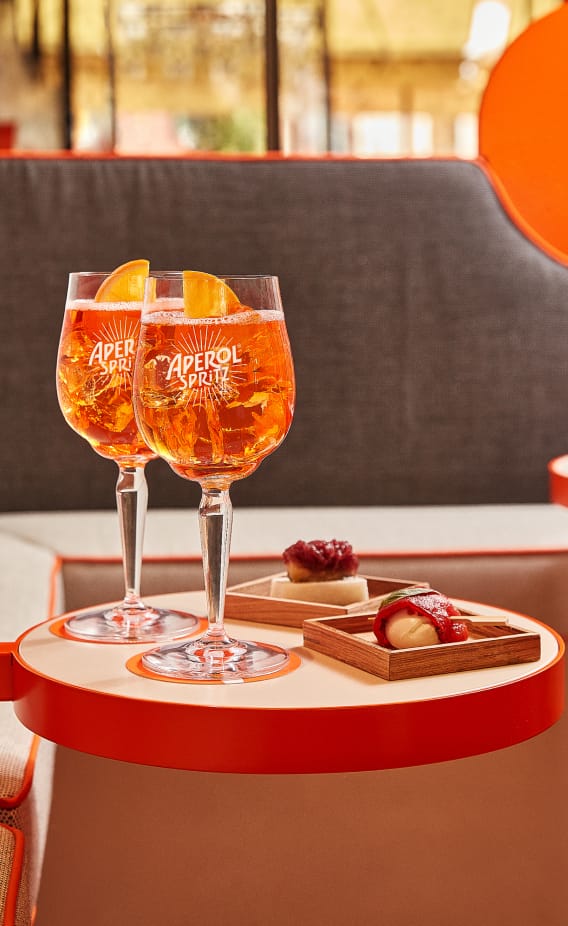 With friends, when the mood's right. Stop off at the Bacaro and savour the local traditions, with a selection of typical Venetian cicchetti (bites), all in a modern style.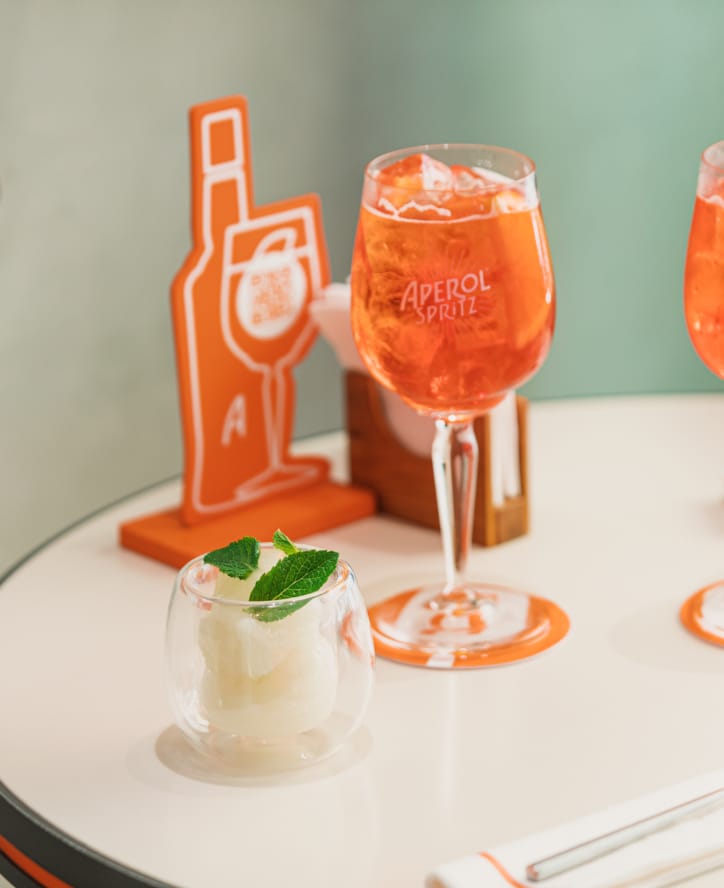 Terrazza Aperol opening hours
The Terrazza Aperol vibe lasts all day long, from lunch to dinner, but especially when it's time for an Aperitivo with friends.
Opening hours

Summer hours (mid-April-mid-October): Monday to Sunday, 11:00 a.m. to 12:00 midnight
Winter hours (mid-October-mid-April): Sunday to Thursday, 11:00 a.m. to 11:00 p.m., Friday to Saturday, 11:00 a.m. to 12:00 midnight

Campo Santo Stefano, San Marco 2776
30124 – Venice (VE)
Book now