Terrazza Aperol: the location
The quintessential Aperol experience, right in the heart of Venice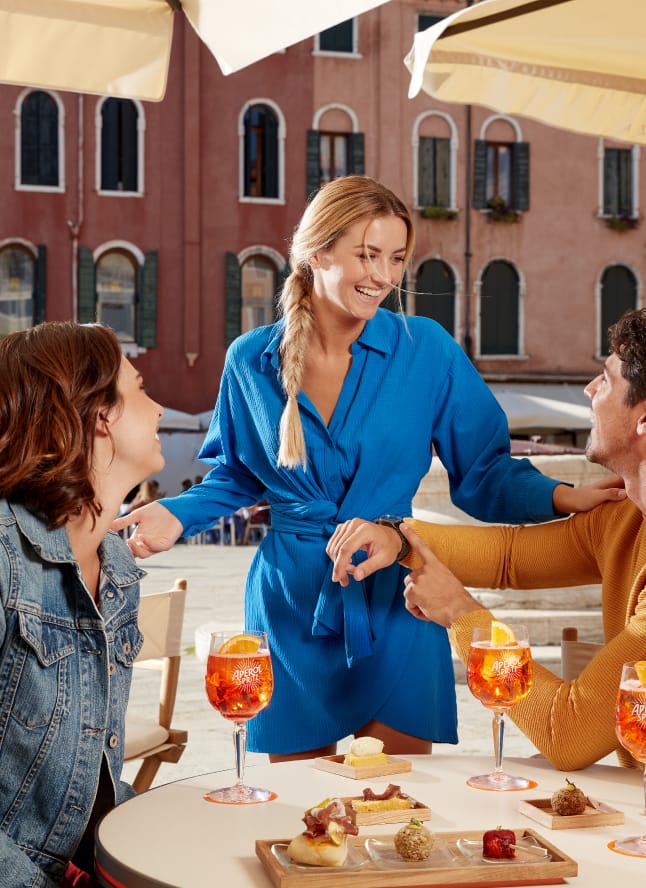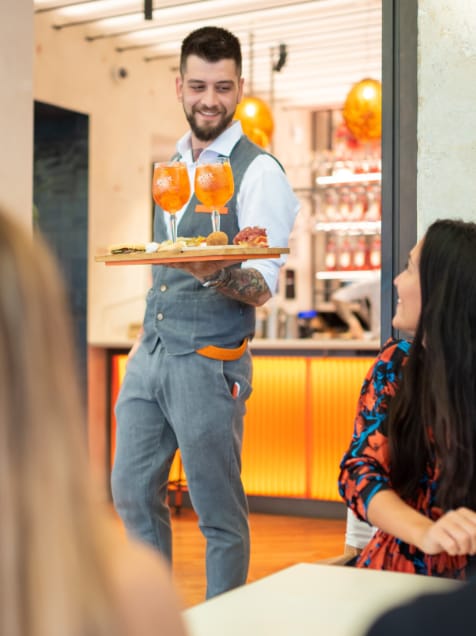 Discover Terrazza Aperol
Would you like to sip an Aperitivo or have a meal while enjoying the view on one of Venice's most beautiful Campi? You're in the right place!
You can choose a table outdoors or indoors.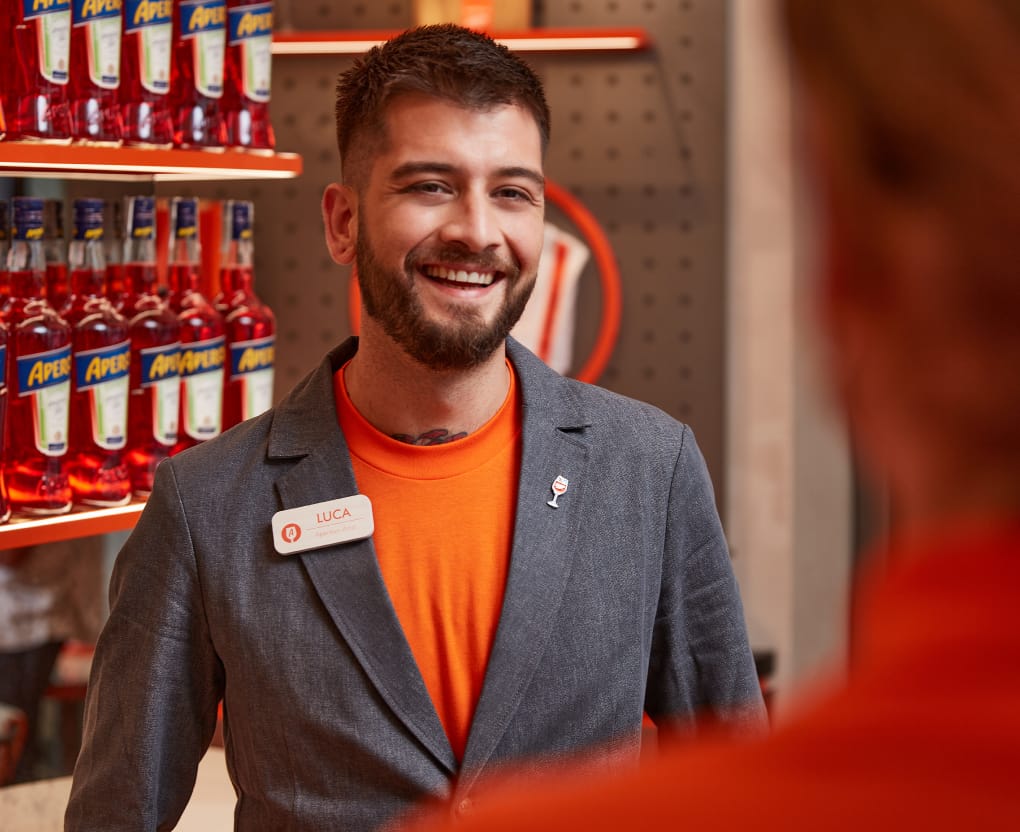 Luca Consorti, our Floor Manager
Not sure what to order? Luca, our Floor Manager, will take care of it! With his decades of experience, gained between Italy and Australia, he will be able to advise you on the ideal combinations for a perfect Aperitivo, lunch or dinner experience.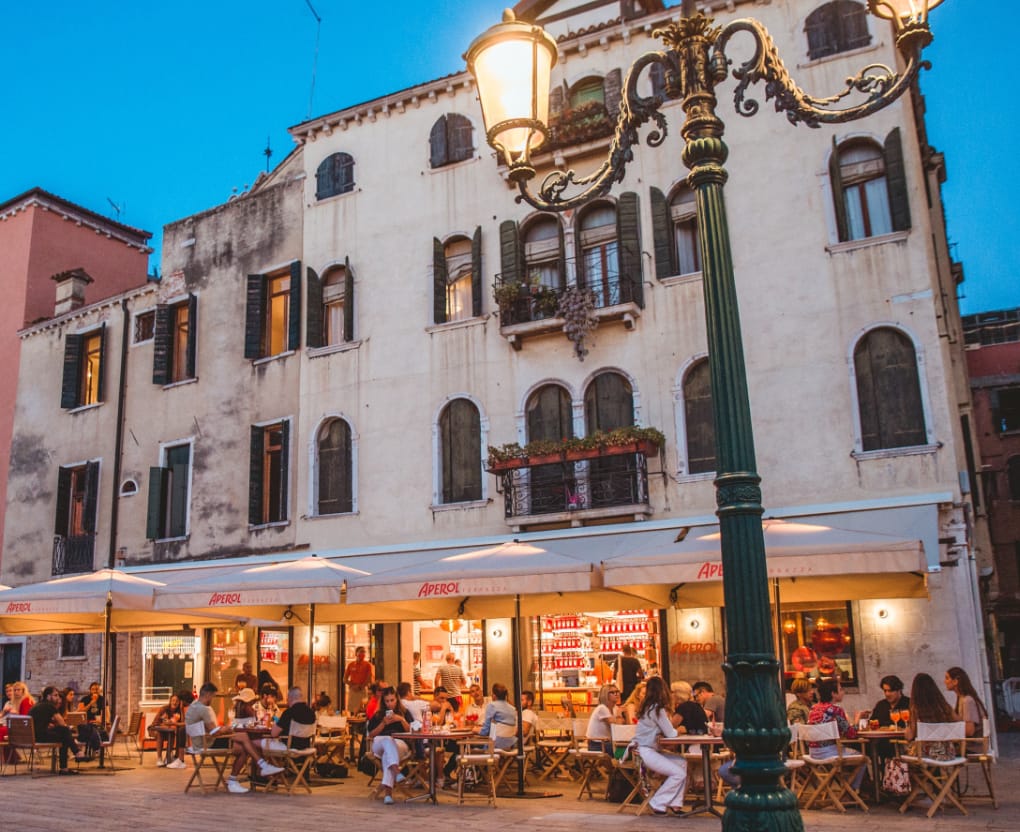 Where to find Terrazza Aperol
You know when you pass the Accademia Bridge and you can choose whether to go towards San Marco Square or the Rialto Bridge? Before you choose, you can stop at Terrazza Aperol: we are right there!
Same place, new stories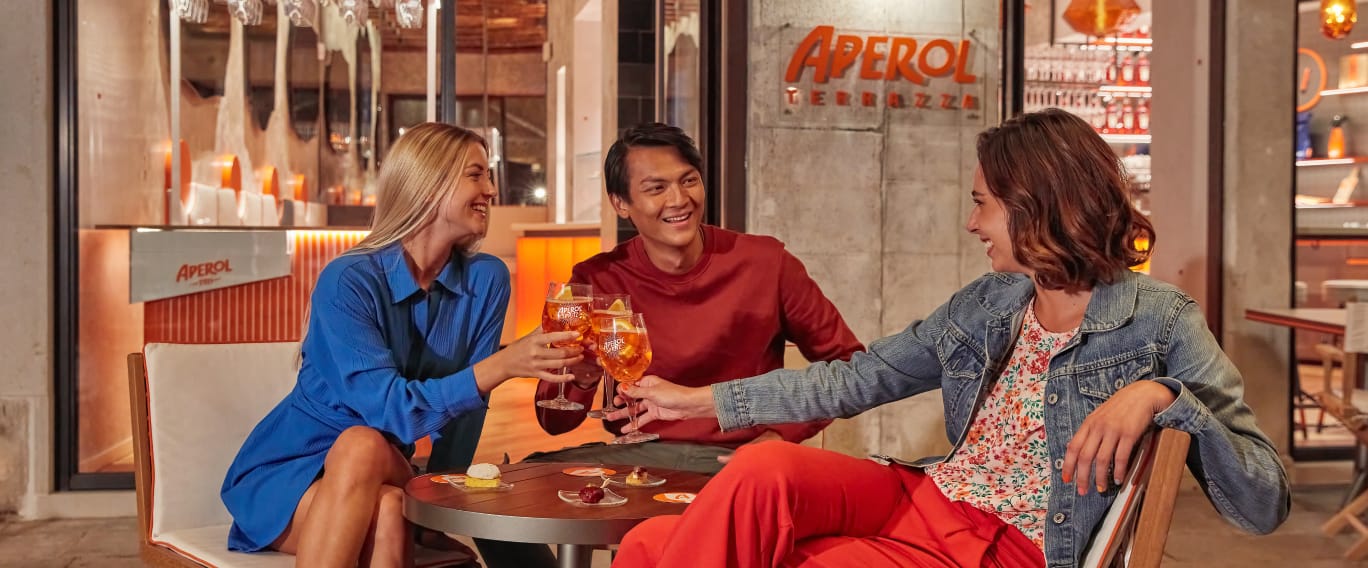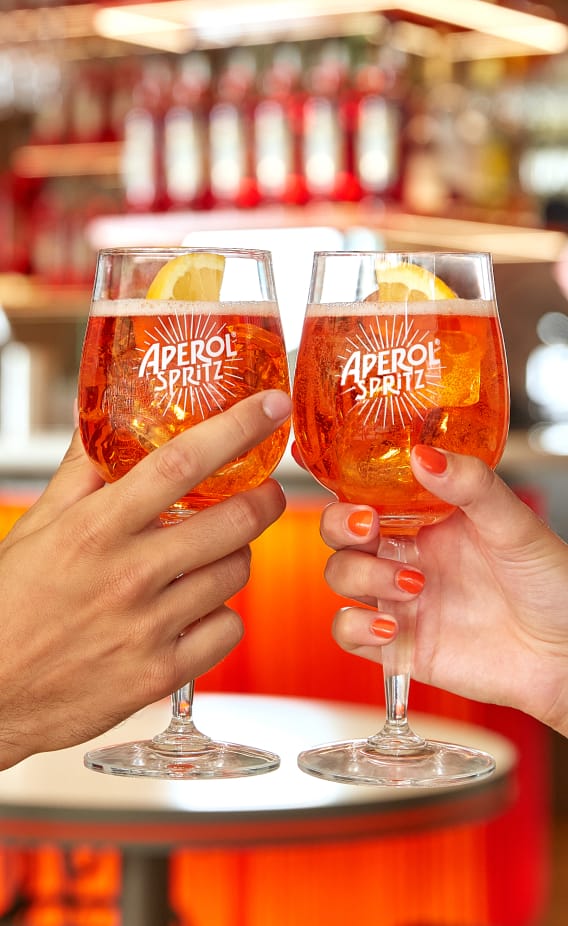 Did you know your Aperitivo tastes better when sharing with someone? Get together with friends at Terrazza Aperol and raise a glass of Aperol Spritz: enjoy a new food experience that celebrates local traditions, with an eye on the future. It's all designed for sharing!
Explore the menu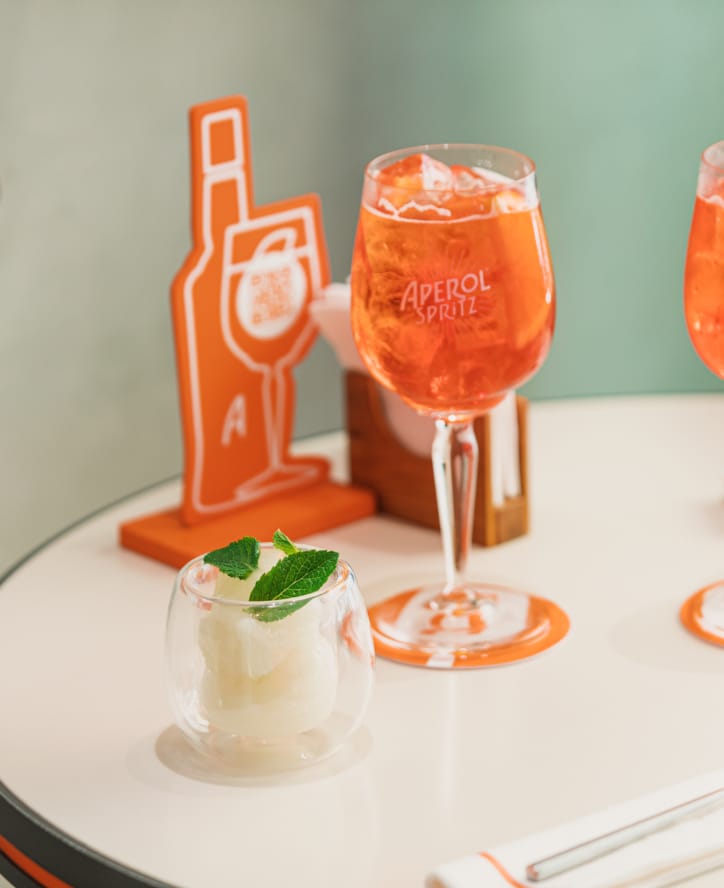 Terrazza Aperol opening hours
The Terrazza Aperol vibe lasts all day long, from lunch to dinner, but especially when it's time for an Aperitivo with friends.
Opening hours

Summer hours (mid-April-mid-October): Monday to Sunday, 11:00 a.m. to 12:00 midnight
Winter hours (mid-October-mid-April): Sunday to Thursday, 11:00 a.m. to 11:00 p.m., Friday to Saturday, 11:00 a.m. to 12:00 midnight

Campo Santo Stefano, San Marco 2776
30124 – Venice (VE)
Book now